The club's Scouting and Youth activities include:
Our classes and testing services make it easy for youth to get licensed.
We encourage youth to set a goal of getting their Extra license by 18 years old and we have programs to make that  doable.
However, getting licensed and radio operations are different skills. Our activities also focus on real world Amateur radio skills in electronics, RF modes, antennas, in a fun, positive atmosphere.
Youth learn communications, support safety in their group and later the community as they then teach other youth groups.
We offer short term loan of radio equipment to help youth get on the air and cut wire.
Our repeater stations are available to young hams to develop communication skills in an experimental learning atmosphere – while also making contacts around the world.
Our amateur radio station provides leading edge modes, such as satellites, remote HF, digital, etc., to help youth develop Amateur radio skills for career and advanced studies and experience with projects for the community.
Specifically we also provide activities for youth to earn their:
Girl Scout Wireless patch;
BSA merit badge workshops for Radio and Electronics merit badges;
BSA Morse code interpreter's strip; and
BSA Eagle project – our club has sponsored many Eagle projects – contact us if interested
In addition, for many of our STEM projects, we also provide appropriate badges and other tokens that indicate the youth's growing STEM expertise in computers, communications, electronics, etc.  Ham radio is all about applied STEM.
Upcoming events:
JOTA 2018 is coming soon (Oct 2018). This year we again will be at North Seattle College operating a radio station at the BSA Programs and Training Conference (PTC). Contact Horace, N7DRW (hhamby@msn.com) for more info or to volunteer. We need all of the help that we can get.
If you are working on your Morse Code Interpreter's Strip, here is a great practice program produced by G4FON in the UK. It runs under Windows (all versions). Unzip and run the executable from here:
http://www.lakewashingtonhamclub.org/wp-content/uploads/2017/10/G4FON_MorseTraner.zip
Question: Did you attended one of the Radio and Electronic Merit Badge Workshops sponsored by the Lake Washington Ham Club and Woodinville ARES Group? If you so, you may have received a FCC Exam voucher. The vouchers were given to those scouts/youth that were interested in getting a ham radio license but were not ready to take the exam at the workshop. We gave out the vouchers so that you could attempt the license exam at a later Lake Washington Ham Club meeting at no additional cost beyond the fee you already paid for the Merit Badge Workshop.
Additional exam study materials are also available. We have Technician level subscriptions to http://www.hamtestonline.com available to interested youth. Contact Phil Sohn, K7APS at philsohn@alum.mit.edu to start a subscription.
When you are ready for the exam now — so are we!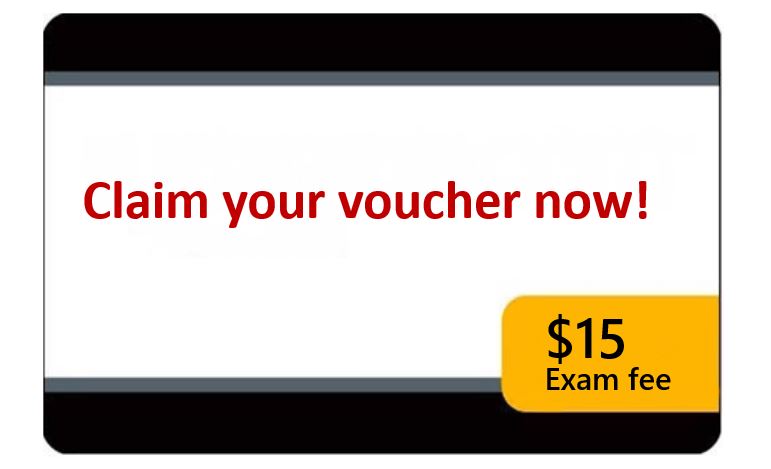 All you need to do is to send an email to Dave Wickert, AE7TD at dwickert@hotmail.com and preregister for the next exam session. We will handle it all from there. Exams are given the 2nd Saturday of each month @11am at our club house in Woodinville. Click here for more info. Space is limited so send an email soon!
---
Additional information from the Radio and Electronics Merit Badge Workshops
Materials for the Ham Radio and Electronics Merit Badge workshop:
Apr 2014 Workshop — 555 Morse Code Oscillator Kit information is here.
Apr 2014 Workshop — More 555 information is here.
Mar 2015 Workshop — Updated info on 555 Morse Code Oscillator Kit is here.
Mar 2016 Workshop — Updated instructions on the 555 Morse Code Oscillator Kit (V4) is here.
The following information may be useful for Scouting and Youth.
K2BSA 2013 National Jamboree plan is here.
JOTA 2014 poster is here.
LWHC 'Physics Club' deck is here.
"Map and Compass" fun activity is here.
SEAPAC 2014 presentation is here.
"Wireless and Scouting" report is here.
Radio "Power Management" whitepaper is here.
Camp Pigott presentations are here.