Location: Kirkland, WA – Rose Hill neighborhood, elevation approximately 500 feet above sea level.
All antennas are on a 120-foot monopole tower.
Repeaters are equipped with diesel generator emergency power.
Coverage area: Central Puget Sound Basin: Everett to Federal Way, and the western slopes of the Cascades to the west side of the Kitsap Peninsula.

The Rose Hill Analog Repeaters are all GE Master II units, and are all linked together (except the 220 Mhz repeater). When traffic is received on any one of the repeaters, that traffic is re-transmitted on all 3 repeaters. Each repeater has a unique courtesy tone:
70cm: a hi-low courtesy tone
2m: a single courtesy tone
6m: a 4-sound courtesy tone
Additionally, traffic received over the IRLP link uses a double-beep courtesy tone.
When listening to the repeater, the source of the traffic can be identified by listening to the courtesy tone.
IRLP node# 3978
See the repeater's current IRLP status!: http://status.irlp.net/index.php?PSTART=11&nodeid=3978

---
Concerning the coverage maps below, the following applies:
Coverage maps are based on general elevation changes and line of sight calculations adjusted by antenna gain and transmitter power. Radio coverage is also greatly impacted by propagation so your experience will likely vary.
All of the repeater coverage maps below were generated using the Radio Mobile service located here: https://www.ve2dbe.com/english1.html. Our thanks to the owners and sponsors of that site for the use of their services to assist repeater owners.
---
70cm Repeater: Analog
Output Frequency: 441.075 MHz
Offset: +5 MHz
PL Tone: 103.5 Hz
Output Power: 35 watts
Antenna: Decibel Products Double 8-bay Dipole Array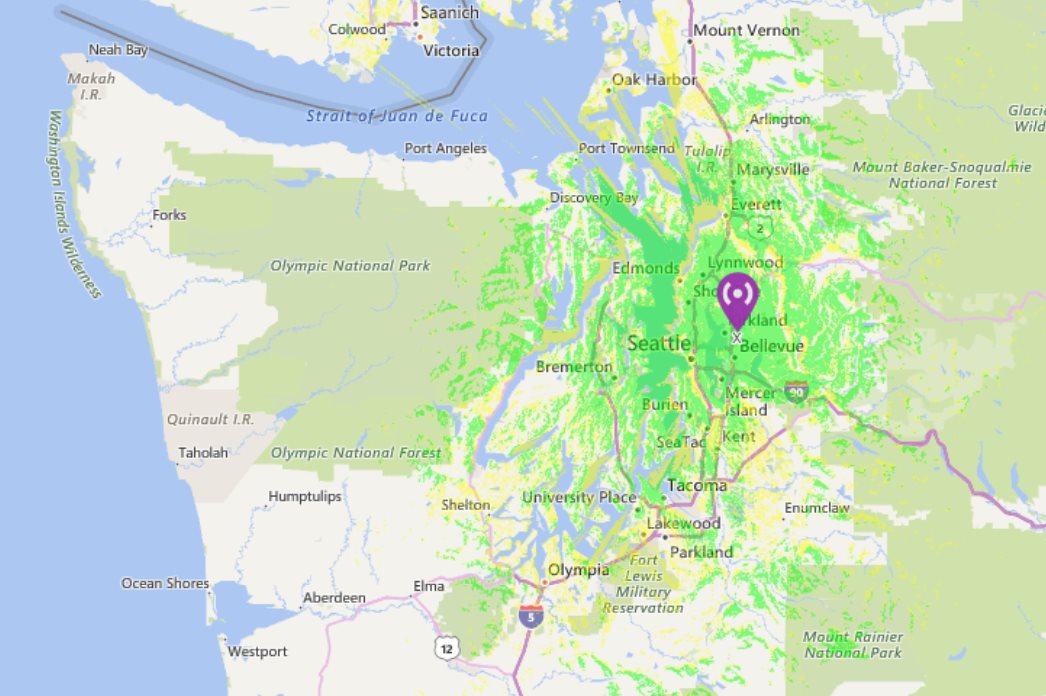 ---
70cm Repeater: Analog, but located at Lincoln Square
Output Frequency: 444.6 MHz
Offset: +5 MHz
PL Tone: 103.5 Hz
Output Power: 80 watts
Antenna: Decibel Products Double 8-bay Dipole Array
(Note: This repeater is not linked to any of our other repeaters as it is located in a different facility.)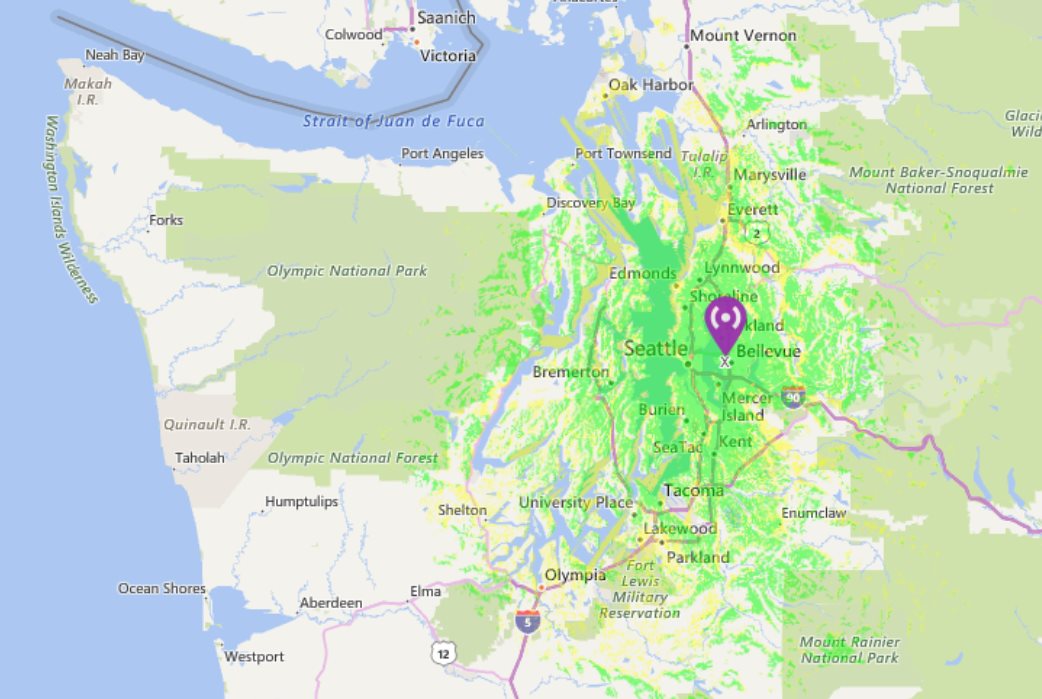 ---
220Mhz Repeater: Analog
Output Frequency: 224.36 MHz
Offset: -1.6 MHz
PL Tone: 103.5 Hz
Output Power: 30 watts
Antenna: Decibel Products 4-bay Dipole Array
(NOTE: The 220MHz repeater is *NOT* linked to any of the other repeaters)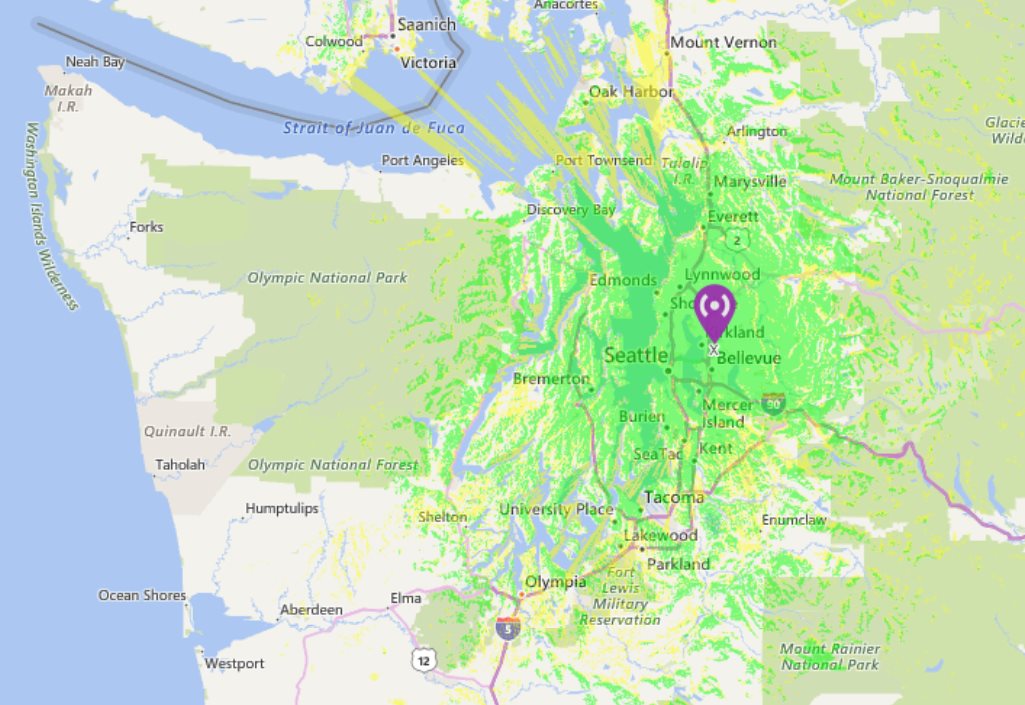 ---
2m Repeater: Analog
Output Frequency: 145.49 MHz
Offset: -0.6 MHz
PL Tone: 103.5 Hz
Output Power: 100 watts
Antenna: Decibel Products 4-bay Dipole Array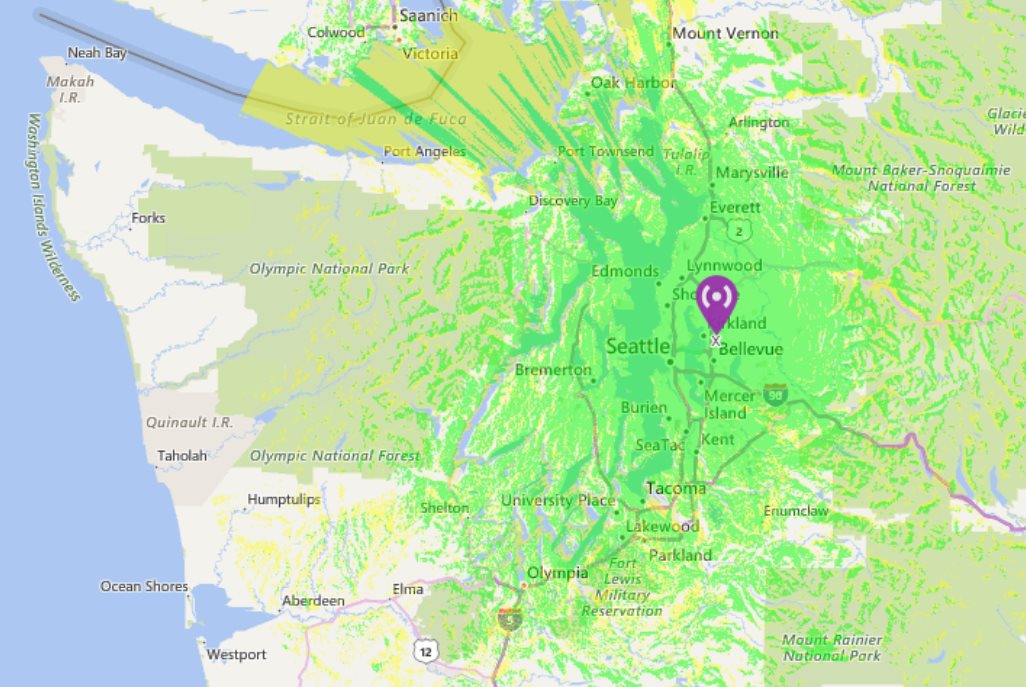 ---
6m Repeater: Analog
Output Frequency: 53.17 MHz
Offset: -1.7 MHz
PL Tone: 100.0 Hz
Output Power: 100 watts
Antenna: Decibel Products 4-bay Dipole Array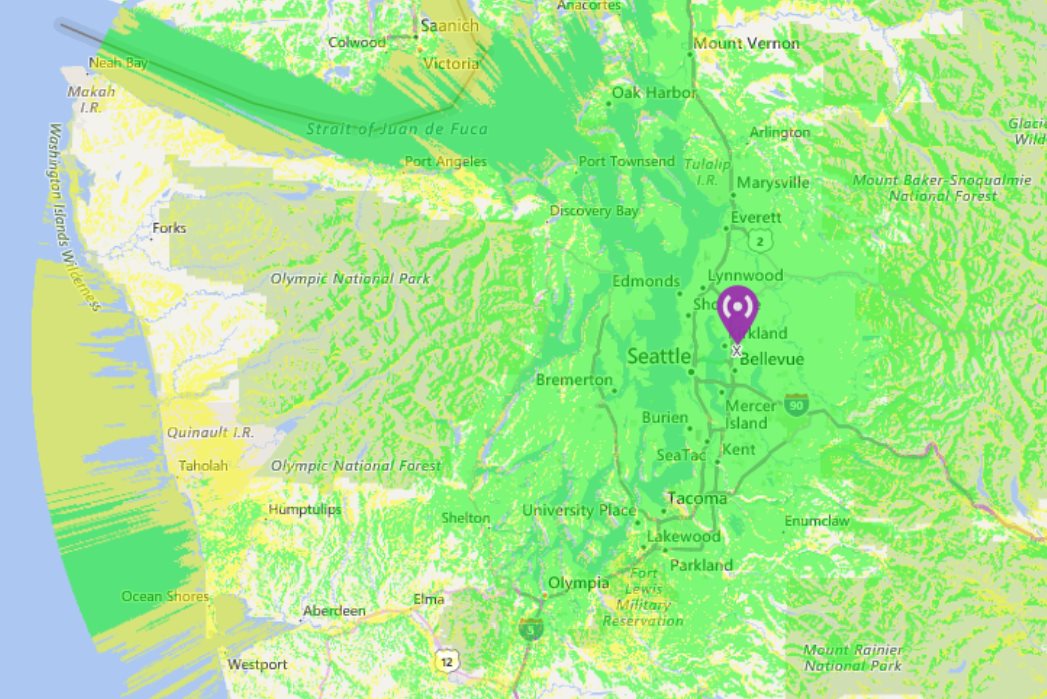 ---
Pictures:
Map:
---
Additional area repeater information is available here: