January 9th meeting will be a presentation on NPOTA and how you can participate. 
---
Upcoming event: The Kirkland Emergency Communications Team is sponsoring an event on January 30th to introduce CERT members to ham radio and ham radio folks to the use of their equipment in an emergency.  The event will take place at Inglewood Presbyterian Church from 9-noon.  We would like to educate CERT members in the use of walkie-talkies and 2 meter radios in hopes of encouraging them to get their Technicians license.
Please share this event with those who may be interested in ham radio or those interested learning more about CERT Community Emergency Response Team).
Registration link: https://kirklandcert.wildapricot.org/event-2106151
For more information, contact: Mary De Friel KG7CNQ (425.802.1881 or mary@defriel.com)
---
Nov 6th: IRLP is down and down hard. We knew it was going to happen and that day is finally upon us. This morning at 12:01am our Internet service provider (4G wireless CLEAR) went out of business, or rather Sprint pulled its plug. Thus IRLP will not be available until we can arrange for another ISP. Until then we apologize to our regular IRLP users (you know who you are!). While we do not yet have an ETA, we hope to be online soon.
---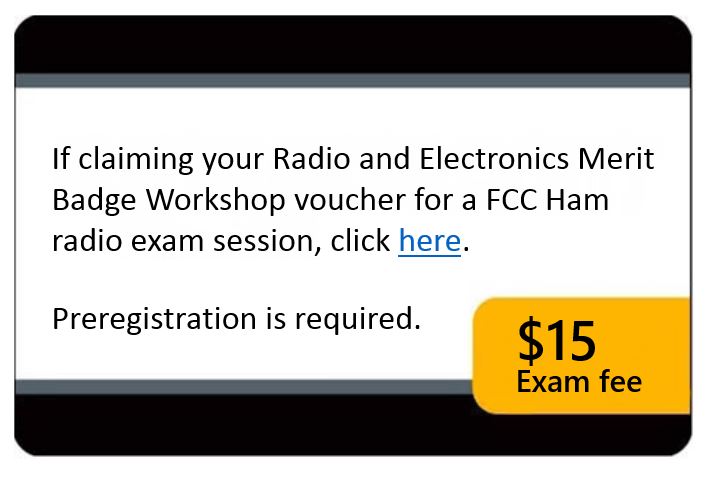 The FCC Exam Voucher program is sponsored by the Lake Washington Ham Club and the Woodinville ARES Group.
---
Kirkland CERT takes the ALS Ice Bucket Challenge!   Will you take it too? Drop a line to Don W7OXR if you are up to the challenge!
---
The 220Mhz repeater on Rosehill is operational now.
Bob KE7JL and Don W7OXR have reconfigured the repeater to use the K7LWH ID so we are ready to go. The repeater is not linked with the other Rose Hill repeaters so it is getting a bit lonely. Give it a try! Because of the band's limited repeater coverage, the band is wide open! Jump in.
---
DSTAR gateway is operational now.  We have also received our new 2M antenna and will be installing it soon.
Just in time for the 2014 DStar QSO Party, the K7LWH DSTAR repeaters at One Lincoln Plaza are operational for local use and gateway connectivity. Enjoy the fun!
---
Interested in CW? Take a look at this document. Very cool stuff! http://www.tasrt.ca/TASRTVersions/TASRT.pdf
---
Club calendar now ONLINE: Click here to view (http://groups.yahoo.com/group/lwhcmembers/cal) — it is part of our Yahoo group. Feel free to add or edit any entry! It is a shared calendar for the club's use. If you update it, then please send an email to the Yahoo group so everyone knows about it(mailto:lwhcmembers@yahoo.com).
---
Club Yahoo group — 'lwhcmembers'  is now ONLINE: Click http://groups.yahoo.com/group/lwhcmembers/join to join the club's Yahoo group. It is a closed group to just club members — no SPAM — no unsolicited emails. To send email just click mailto:lwhcmembers@yahoo.com .
---
2014 Memberships now available: Renewal (and new) memberships for 2014 are now available. Membership is based on the calendar year and is not pro-rated. For your convenience, if you want to pay online, here is a PayPal link to process your renewal:
Many local companies, such as Microsoft Corporation and Boeing, have matching gift programs for non-profits. Contact your HR department to check to see matching donations can be made available to LWHC. Thank you for the early renewal for next year's membership.
---
New to HAM radio? Do you have questions around what would be a good first radio? If so, we have a great new way to get some advice. Go to our Radio Selection Survey page and take our survey. The results will be posted to a group of the club's HAMs who has lots of experience to help you. Here is a link.
---
Mission Statement: The primary mission of the Lake Washington Ham Club is to offer amateur radio instructional classes to children and their parents and to prepare these people to participate in emergency service communications groups. The Club's secondary mission is to increase awareness of amateur radio and to promote the continued use and growth of this important community resource. In the event of an emergency the repeaters are reserved for the Amateur Radio Emergency Services