At our Oct 14th club meeting Don W7OXR will present an introduction to WSPR. The Weak Signal Propagation Report uses a system of beacons to plot propagation on a number of bands. As part of the presentation Don will show us how to use WSPR and how to configure a beacon so your station will be seen on the WSPR site with a signal report.
As normal, afterwards we will have an exam session for new and upgrading hams.
---


07-Feb-2017 — The Lincoln Square DSTAR repeaters are back 100%. Contact us if you are seeing any issues.
---


07-Feb-2017 — The Rosehill 220MHz repeater continues to be down and under diagnostic investigation. No ETA for when it will be operational. We are sorry for any inconvenience that this might cause.
---


26-Nov-2016 — IRLP is back 100% operational at the Rose Hill site on the 6M, 2M and 440 repeaters. Enjoy!
---
WashJam 2016 (Aug 25–28) saw 9 new hams get their license. The youngest Scout to get their license was Connor Mitchell, KI7GUD from Olympia who won a new Yaesu VX-6R radio provided by Monte Simpson, AF7PQ from the ARRL.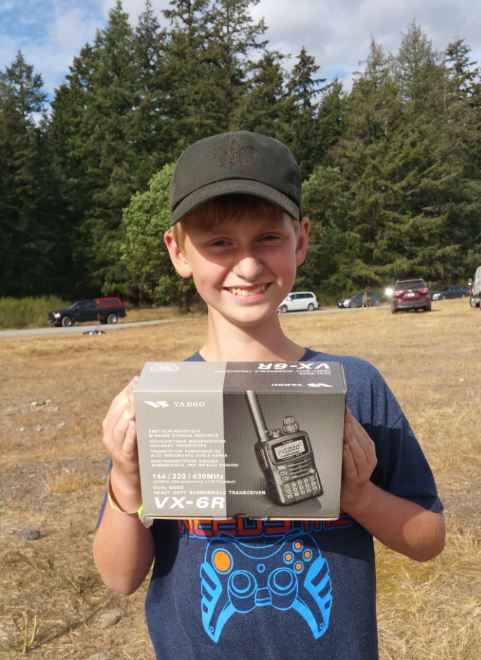 In addition, there were more than 50 Radio merit badges awarded. Besides the 4100+ Boy Scouts and their leaders, WashJam also had lots of Cub and Girl Scouts attending as well.
In fact, to complete her new Girl Scout "Radio and Wireless Technology Patch" Mhari McKinnion taught one of our Radio MB sessions.
Click here for our WashJam page.
---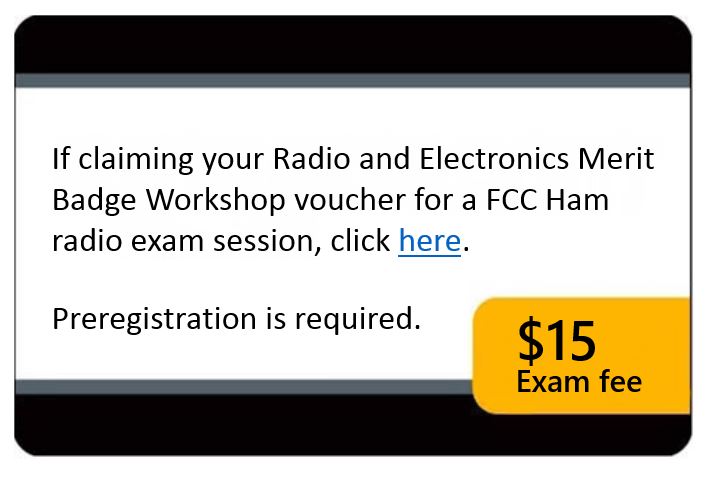 The FCC Exam Voucher program is sponsored by the Lake Washington Ham Club and the Woodinville ARES Group.
---
Kirkland CERT takes the ALS Ice Bucket Challenge!   Will you take it too? Drop a line to Don W7OXR if you are up to the challenge!
---
More Youth NEWS!
Matt Kelly, AF7RU, appointed the first STEM Director at Camp Pigott for this year. This means jobs will become available at camp Pigott for STEM Counselor or STEM Counselor in Training. We are looking for Scout and Venture Amateurs that will be willing to teach or learn STEM Merit Badges working for Scoutmaster Kelly, AF7EBU, EE, Chemistry, Physics and Math Teacher. LWHC/Woodinville clubs plans to support their scout and Venture hams and go to camp with Radio, Electronics and other STEM Merit Badge Support plus set up DEMO Ham Stations. This will be fun. Rumors of a HAM club starting in an Everett High School.
LWHC members, Doug Mecham, N6DJM, Matt Kelly, AF7RU and Phil Sohn, K7APS are launching a new Sea Scout Boat. It will be outfitted with VHH/UHF and HF radios. The 14+ level boys and girls Venture level are being trained to sail the new boat.
There is a Radio and Electronics Merit Badge Class taking place March 26th Sammamish LDS Church which is open to all youth. Plus there is Amateur classes starting in Kirkland ARES and Redmond ARES; 30+ new Hams on the way. Cub, Scout and Venture class underway in Everett; 15+ new Hams on the way.
---
DSTAR gateway is operational now.  We have also received our new 2M antenna and will be installing it soon.
Just in time for the 2014 DStar QSO Party, the K7LWH DSTAR repeaters at One Lincoln Plaza are operational for local use and gateway connectivity. Enjoy the fun!
---
Interested in CW? Take a look at this document. Very cool stuff! http://www.tasrt.ca/TASRTVersions/TASRT.pdf
---
Club calendar now ONLINE: Click here to view (http://groups.yahoo.com/group/lwhcmembers/cal) — it is part of our Yahoo group. Feel free to add or edit any entry! It is a shared calendar for the club's use. If you update it, then please send an email to the Yahoo group so everyone knows about it(mailto:lwhcmembers@yahoo.com).
---
Club Yahoo group — 'lwhcmembers'  is now ONLINE: Click http://groups.yahoo.com/group/lwhcmembers/join to join the club's Yahoo group. It is a closed group to just club members — no SPAM — no unsolicited emails. To send email just click mailto:lwhcmembers@yahoo.com .
---
2017 Memberships now available: Renewal (and new) memberships for 2017 are now available. Membership is based on the calendar year and is not pro-rated. For your convenience, if you want to pay online, here is a PayPal link to process your renewal:
Many local companies, such as Microsoft Corporation and Boeing, have matching gift programs for non-profits. Contact your HR department to check to see matching donations can be made available to LWHC. Thank you for the early renewal for next year's membership.
---
New to HAM radio? Do you have questions around what would be a good first radio? If so, we have a great new way to get some advice. Go to our Radio Selection Survey page and take our survey. The results will be posted to a group of the club's HAMs who has lots of experience to help you. Here is a link.
---
Mission Statement: The primary mission of the Lake Washington Ham Club is to offer amateur radio instructional classes to children and their parents and to prepare these people to participate in emergency service communications groups. The Club's secondary mission is to increase awareness of amateur radio and to promote the continued use and growth of this important community resource. In the event of an emergency the repeaters are reserved for the Amateur Radio Emergency Services