Welcome to 2020! Our January 11th Club meeting (new time @9:30AM) will be "Ok, What call sign should I use? Again?" by Dave Wickert AE7TD. Let's review the FCC regulations around what call sign to use for station licensees, control operators and clubs. We guarantee that what you think is true is incorrect. Expect to have a lively discussion!
<click here for past presentations>
---
Reminder: With the start of January 2020, the new start time for the monthly club meeting has been moved to 9:30am. Please set your calendar's appropriately. Be there or be square.
---

Updated 18-Oct-2019 — The Rose Hill 6-meter repeater is back on-line. Our thanks and appreciation to Don Sayler W7OXR and John Schurman AA7UJ for finding and replacing the faulty power supply. All of our other repeaters at both Rose Hill and Lincoln Square are fully operational.
---
Interested in getting one of our new club badges? Go here:
http://www.lakewashingtonhamclub.org/membership/#Badges
---

WOW! We have a new permanent club monthly meeting site! We have been invited by the City of Redmond, Office of Emergency Management to use the city's Conference Center at Redmond City Hall (side entrance). Go here for more information.
Our thanks to the Redmond Presbyterian Church for the use of their facilities over the last couple of months as a temporary home. We appreciate it.
Our new monthly club meeting place will be at:
Redmond City Hall (side entrance)
Conference Center Room A/B
15670 NE 85th Street, Redmond WA
2nd Saturday of every month
@9:30am for the regular club meeting and
@11am for our VE Exam Session (for new and upgrading license candidates)
---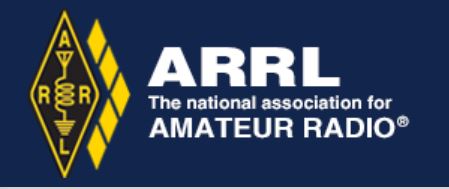 The ARRL has launched a new podcast geared towards new ham radio amateurs. Click here for more information.
---
Two interesting awards are available from the ARRL. Check them out!

First, for new hams, the ARRL has a "First Contact Award." The award is a very nice certificate suitable for framing that commemorates your first "on-the-air" contact. This would be a wonderful surprise to send a ham when you are THEIR first contact. For more information, check out the First Contact Award page at http://www.arrl.org/first-contact

The second award is the ARRL "Elmer Award." An Elmer is someone who provides personal guidance and assistance to would-be or new hams. While technology constantly evolves, the human interaction between hams will not be replaced and will always remain one of the hobby's strongest traditions. As licensed hams we are all ambassadors of Amateur Radio and we should always be looking at ways in which we can welcome newly licensed hams and project a positive image that will attract others to ham radio. The Elmer Award is a way that you can thank your own Elmer for their time, expertise, and encouragement. Check out the Elmer award page at http://www.arrl.org/elmer-award to present the Elmer Award certificate to someone who has helped you in Amateur Radio.
---
9-Dec-2017 — Interested in trying something new? But still old? (That sounds interesting, huh!) At our "Holiday Field Day" party, Rick Beatty, W7RNB47@gmail.com announced that his 10 meter repeater continues to be available in Edmonds. Given the uneven and unpredictable propagation in the current sunspot cycle, he is interested in feedback of successful contacts with it. The repeater is at 29.68 MHz (-100 KHz offset) with a PL tone of 110.9. The repeater is available for general use and is open to all. However, you might notice that its receive frequency is outside of the Technician phone portion of the 10M band, so you will need a General license or higher to transmit to it.
---
Interested in CW? Take a look at this document. Very cool stuff! http://www.zerobeat.net/downloads/tasrt-english.zip
---
Club calendar now ONLINE: Click here to view (http://groups.yahoo.com/group/lwhcmembers/cal) — it is part of our Yahoo group. Feel free to add or edit any entry! It is a shared calendar for the club's use. If you update it, then please send an email to the Yahoo group so everyone knows about it(mailto:lwhcmembers@yahoo.com).
---
Club Yahoo group — 'lwhcmembers' is now ONLINE: Click http://groups.yahoo.com/group/lwhcmembers/join to join the club's Yahoo group. It is a closed group to just club members — no SPAM — no unsolicited emails. To send email just click mailto:lwhcmembers@yahoo.com .
---
2019 Memberships now available: Renewal (and new) memberships for 2019 are now available. Membership is based on the calendar year and is not pro-rated. For your convenience, if you want to pay online, here is a PayPal link to process your renewal:
Many local companies, such as Microsoft Corporation and Boeing, have matching gift programs for non-profits. Contact your HR department to check to see matching donations can be made available to LWHC. Thank you for the early renewal for next year's membership.
Note: We can only take renewals via the above PayPal link. General donations to the club are welcome but unfortunately cannot be done via PayPal. Contact the club at lwhc@lakewashingtonhamclub.org to make donations to the club. LWHC is a 503(c) charitable organization.
---
New to HAM radio? Do you have questions around what would be a good first radio? If so, we have a great new way to get some advice. Go to our Radio Selection Survey page and take our survey. The results will be posted to a group of the club's HAMs who has lots of experience to help you. Here is a link.
---
Mission Statement: The primary mission of the Lake Washington Ham Club is to provide Amateur Radio support to the community. Toward that end the Lake Washington Ham Club:
Offers amateur radio instructional classes and testing services for new and upgrading ham radio operators;
Trains emergency service groups in communications;
Offers short term loan of radio equipment;
Operates radio repeater stations; and
Owns and operates an amateur radio station.
Our club has a particular focus on youth. All of our programs have a youth component – click here for more specifics on our youth activities.
Important: In the event of an emergency the repeaters are reserved for the Amateur Radio Emergency Services